Wednesday Jan 20, 2021
058 Electric Vans, Musical Roads, Geyser Shower System, Screens, Sudden Acceleration, Car Talk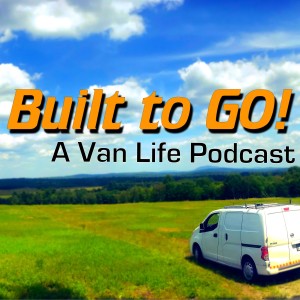 The electric vans are coming! Will they be good for #vanlife? We'll also travel down a musical road, catch up with the Tappet Brothers, nearly kill a coworker, review the Geyser Shower System and find ways to keep bugs out. 
Note: we've enabled third party advertising. Your feedback is welcome! If you hear anything you don't like, please let us know at jeff@builttogo.com. 
Some links are affiliate links, and the podcast host will receive a payment if you order from them. Anything provided by a manufacturer for review will be fully disclosed. All reviews are the opinion of the podcast host.
Comments (2)
To leave or reply to comments, please download free Podbean or

You gotta pay the bills, run the add.