Wednesday Jan 27, 2021
059 Do you need a van? 12v Kettle, Cemeteries, Choosing a Battery, Who will install?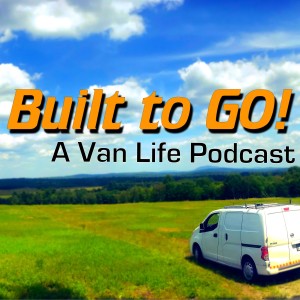 Do you nee a van for #vanlife? We say: NO. In fact, you may have everything you need to hit the road today. We'll also offer a simple guide to battery buying, a story about a nice guy finishing last, and review a 12v kettle. We'll also visit some cemeteries and offer an idea of who can install your electrical system. 
A lovely day in Bangor, Maine
Product Review - Sunsebell 12v Kettle

Simple, robust and effective - if a bit slow
Pro-Tip: fill your coffee cup and dump just the contents into the kettle so you'll heat exactly the right amount of water

A Place to Visit - Cemeteries!

No matter where you go, there they are - and they're always interesting.
FindAGrave can help you find yards and individuals



Q & A - Where to get power installed?

Find a major car stereo installer - just Google "Local Car Stereo Installation"
Chain stores are less likely to be useful than independent shops
Some links are affiliate links, and the podcast host will receive a payment if you order from them. Anything provided by a manufacturer for review will be fully disclosed. All reviews are the opinion of the podcast host.