Wednesday Mar 24, 2021
067 Vanlife Myths? Hail! A Balloon of Note, Endoscopes, The Knock in the Night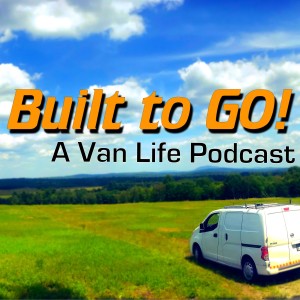 Let's take a look at some common "#vanlife myths. Are they all myths? And we'll visit a site in Oregon where a balloon created strange history, play with endoscope, tell a tale of "the knock," and share a resource for finding bits and bobs for your build. 
We now have a Discord Server! What's that? It's a place to share and ask questions with the host of Built to GO and other listeners. It's a new community, so it will take some time to get to size, but you can be part of that! This link will take you to a video that explains the concept. Join us!
A Place to Visit - Mitchell Recreation Area, Bly, Oregon

A place of tragedy and healing.

Product Review - Wireless Endoscope

These tiny camera probes could have some interesting uses in a van.

Resource Recommendation - Hard to Find Parts

A great source for those RV-esque parts like outer doors, windows, and plumbing bits. 
Comments (1)
To leave or reply to comments, please download free Podbean or