Wednesday Jun 09, 2021
078 How Cruising is Like Vanlife, Self-Tapping Screw Problem, An Ambulance? Fairbanks Museum, Taxi Tale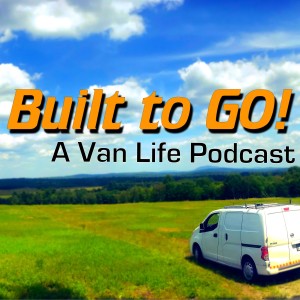 Recorded on a ship - sorry for the ocean sounds!
I recorded this aboard the Celebrity Millennium, the first cruise ship to sail from North America since the pandemic. And you know what? IT'S JUST A BIG VAN! We'll also talk about a problem with self-tapping screws, visit a museum that's a museum itself, and invent a better clothes line, and tell a tale involving Jules Verne, James Bond, and a robot shark. Oh, and all that stuff I said earlier about ambulances? Yeah, we need to have a chat about that. 
FIND US: We're on Facebook (Built to Go Group), Instagram (@collegeofcuriosity), Twitter (@colofcuriosity), and we have a Discord server (invite at top of main page at builttogo.com.)

Stickers are coming! As soon as I get back to the United States. 
A Place to Visit - Fairbanks Museum

This Victorian Era museum in Northern Vermont is a great place to see how things used to be. 

Tech Talk - Self Tapping Screws

They get loose if you keep taking the out! Don't. 
Some links are affiliate links. If you purchase anything from these links, the show will receive a small fee. This will not impact your price in anyway.