Wednesday Jun 16, 2021
079 Dealing with Urine, This to That, Mermet Springs, Compleats, Oil Changes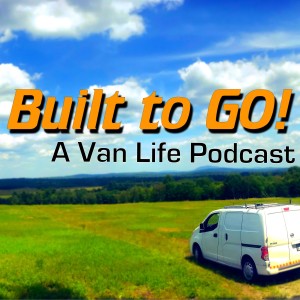 Pee pee. Wee. Piddle. Whatever you call it, you have to deal with it, and we're going to talk about how. We'll also visit the unexpected Mermet Springs, try some Compleats meals, recommend a oil change schedule, glue This to That, and tell a sad story about homework that doesn't involve a dog.  
FIND US: We're on Facebook (Built to Go Group), Instagram (@collegeofcuriosity), Twitter (@colofcuriosity), and we have a Discord server (invite at top of main page at builttogo.com.)
For a full list of the MANY options women have for urination, click here: https://amzn.to/2RZoO02
A Place to Visit - Mermet Springs

Scuba diving in southern Illinois? Oh yes, and it's amazing.
Dive on planes, fire engines, trucks - you name it.

Tech Talk - Oil Changes

Trust your owner's manual
Link to an article that agrees with me: Rome Sentinel

Product Review - Compleats Meals

Easy, affordable, non-refrigerated meals for time when you just want something hot and don't want to cook much.
Heat in a pot if you don't have a microwave.
Some links are affiliate links. If you purchase anything from these links, the show will receive a small fee. This will not impact your price in anyway.