Wednesday Jun 30, 2021
081 New Van Already? Shore Power Auto Eject, No Cook Meals, Coffee Sacks, Do As I Say, Not As I Do!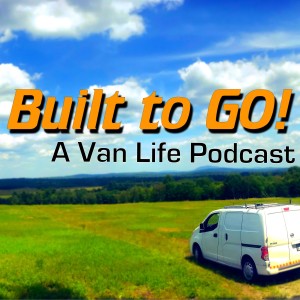 Have you noticed that your favorite #vanlife folks don't actually keep their vans very long? Let's explore that... and also enjoy some no-cook meals during these hot days. And lest we drive away while hooked up to a power pole, we'll take a look at auto-eject ports. And find creative uses for old coffee bags.

And... I go against a LOT of advice I've given. 
FIND US: We're on Facebook (Built to Go Group), Instagram (@collegeofcuriosity), Twitter (@colofcuriosity), and we have a Discord server (invite at top of main page at builttogo.com.)
Product Review - Coffee Bean Bags

If you buy in bulk, they're not too expensive and very interesting!

Resource Recommendation

It's hot! Don't cook. But don't be bored either.

Tech Talk


Auto-Eject Shore Power Ports
They do what it sounds like they do
Some links are affiliate links. If you purchase anything from these links, the show will receive a small fee. This will not impact your price in anyway. 
Comments (1)
To leave or reply to comments, please download free Podbean or