Wednesday Jul 07, 2021
082 Sprinter Lawsuit, XX Starts Countdown, Dometic Cassette Toilet, Midwest Petroglyphs, Free Cutting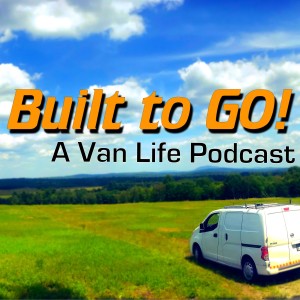 If you own or have ever owned a 2010-2016 Sprinter, you may have a check coming - a BIG one... and how can you avoid the "countdown of doom" on your diesel dashboard? We review the 2.6 gallon Dometic cassette toilet, visit some rock drawings in Minnesota, and explain how to get other people to cut your wood for free. :) 
FIND US: We're on Facebook (Built to Go Group), Instagram (@collegeofcuriosity), Twitter (@colofcuriosity), and we have a Discord server (invite at top of main page at builttogo.com.)
Sprinter Class Action

If you own a 2010-2016 Sprinter, or used to own one, you might be entitled to a check for several thousand dollars.
There are steps to follow. 
Full info: https://www.mbbluetecsettlement.com/

A Place to Visit - Jeffers Petroglyphs

5000 year old drawings on the surface of Minnesota

Product Review - Dometic 2.6 Gallon Cassette Toilet

I like it. It has advantage over other systems.
Some links are affiliate links. If you purchase anything from these links, the show will receive a small fee. This will not impact your price in anyway. 
Comments (1)
To leave or reply to comments, please download free Podbean or