Wednesday Jul 14, 2021
083 Propane or Batteries? Cawker City, The Mattress, Least Icky Toilet, Dome Light Power, Amarine Switch Block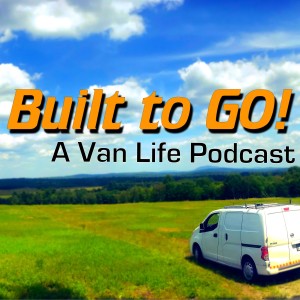 Can you have a rig with just electric and no propane? Sure! But do you want to? We look at the pros and cons of electric and LPG and make a recommendation. We'll also visit Cawker City, KS, home of a few odd things, take power from the dome light, explore the least icky toilet, review the American 8-gang switch block, and take "Tales" to the mattresses.
FIND US: We're on Facebook (Built to Go Group), Instagram (@collegeofcuriosity), Twitter (@colofcuriosity), and we have a Discord server (invite at top of main page at builttogo.com.)
A gas station motel in Cawker City, KS
A Place to Visit - Cawker City, Kansas

Worlds Largest Ball of Twine! (One of many)
Sleep in a gas station! On purpose!

Product Review - Amarine 8-gang Switch Block

I like it. It has advantage over other systems.
Amarine Made 8 Gang Aluminium LED Rocker & Circuit Breaker Waterproof Marine Boat Rv Switch Panel AM62-PN-LB8Z
Some links are affiliate links. If you purchase anything from these links, the show will receive a small fee. This will not impact your price in anyway.