Wednesday Jul 21, 2021
084 Used Van Woes, Plastic Razor Blades, Goof Off, Canton SD, Clip Resource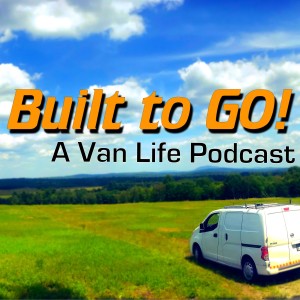 You should carefully vet a used vehicle before you buy it, including research and inspection. But even then, we have a cautionary tale... We'll also play with plastic razor blades, get disappointed by Goof Off, visit the strange things in Canton South Dakota, and find a place to stock up on all those clips you're going to break.
FIND US: We're on Facebook (Built to Go Group), Instagram (@collegeofcuriosity), Twitter (@colofcuriosity), and we have a Discord server (invite at top of main page at builttogo.com.)
Names of those buried in the "Insane Indian Asylum" Cemetery
A gas station motel in Cawker City, KS
A Place to Visit - Canton, South Dakota

Buried Treasure in Newton Hills!
Hiawatha Insane Asylum

Tech Talk - Plastic Razor Blades

They're good for things too fragile for steel razor blades

Product Review - Goof Off


Not the last word in adhesive removal, but good for some things
Some links are affiliate links. If you purchase anything from these links, the show will receive a small fee. This will not impact your price in anyway.