Wednesday Aug 18, 2021
088 Time to Quit? 200ah Battery, Bulb America, Woolly Mammoth, Pulling to the Right, High Times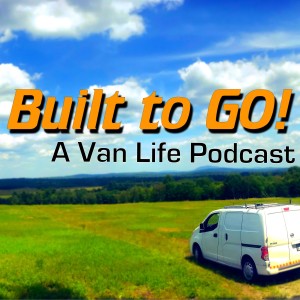 Is it time to give up? How to tell, and why you shouldn't. We'll also review the AmpereTime 200ah LiFePO4 battery, find a great resource for lightbulb identification, get intoxicated in a Winnebago, pull to the right and visit a cool shop.
FIND US: We're on Facebook (Built to Go Group), Instagram (@collegeofcuriosity), Twitter (@colofcuriosity), and we have a Discord server (invite at top of main page at builttogo.com.)
Product Review - AmpereTime 200ah LiFePO4 battery

It's big, it's cheap, it's adequate. 
Price went up a little bit

A Place to Visit: Woolly Mammoth

A great spot to find something very, very odd. Check the site. Really.

Resource Recommendation: Bulb America Lightbulb ID

Need to figure out what to call a lightbulb? This  is the place.
Some links are affiliate links. If you purchase anything from these links, the show will receive a small fee. This will not impact your price in any way.