Wednesday Aug 25, 2021
089 Why Do They Hate Us? RivNuts, Ringing Rocks, Baloney Detection, A Challenge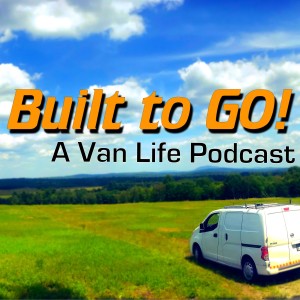 Why do people automatically hate those of us living in vehicles? Let's take a look. We'll also find out when to use RivNuts, use a resource to detect people lying to us, visit some musical rocks, and hear a tale about a rather odd challenge.
FIND US: We're on Facebook (Built to Go Group), Instagram (@collegeofcuriosity), Twitter (@colofcuriosity), and we have a Discord server (invite at top of main page at builttogo.com.)
Product Review - ATEM Power 12v 40A DC to DC MPPT Charger  

One small package combines two devices at an attractive price
Works great, but very little data reporting

A Place to Visit: Ringing Rocks State Park

A "waterfall" of boulders in Pennsylvania that ring when you hit them

Resource Recommendation: Carl Sagan's Baloney Detection Kit

How can you tell if a claim is true? This handy guide can lead the way
The book Demon Haunted World: Science as a Candle in the Dark by Carl Sagan:
Some links are affiliate links. If you purchase anything from these links, the show will receive a small fee. This will not impact your price in any way. 
Comments (1)
To leave or reply to comments, please download free Podbean or