Wednesday Sep 01, 2021
090 Experiment! 10 Things They Don't Tell You, Sandhill Cranes, Hall Ammeter, Rolling Ice, Deadly Truck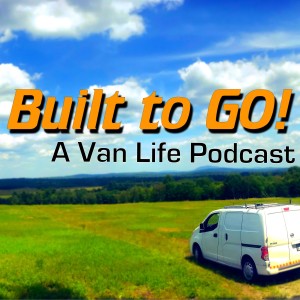 Hey, I know the sound is terrible. I did this podcast as a video - and I REALLY need to work on the audio if this is going to work. But - here are 10 things they don't tell you about #vanlife, a death truck, some sandhill cranes, a cheap way to monitor power, a way to make icecubes while rolling, and a resource for tracking Wildfires. 
FIND US: We're on Facebook (Built to Go Group), Instagram (@collegeofcuriosity), Twitter (@colofcuriosity), and we have a Discord server (invite at top of main page at builttogo.com.)
Product Review - Bayite DC 5-120V 100A Mini Digital Current Voltage Amp Meter Ammeter Gauge with Hall Effect Sensor Transformer  

Simple, non-invasive way to see your power draw

https://amzn.to/3BtBi14

A Place to Visit: Sandhill Crane Viewing

See 10s of the thousands of Sandhill Cranes come in for a landing in Northwestern Indiana

Resource Recommendation: Track Wildfires

This handy website can help you plan to avoid wildfires

Tech Talk - Making Ice while rolling

Kinda works, but fiddly
Works well!
Some links are affiliate links. If you purchase anything from these links, the show will receive a small fee. This will not impact your price in any way.