Wednesday Sep 15, 2021
092 Freak Flag! Kohree Fridge, Butt Connectors, Old Sow, Speedometer Pro, Not Broke Down, NO insulation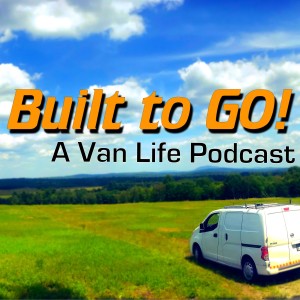 Stealth no more! Let that freak flag fly! And we'll visit a wet, noisy place, play with an app that tells you how fast your going (!), live without insulation, review the Kohree fridge/freezer, connect some butts, and find a way NOT to be broken down.
FIND US: We're on Facebook (Built to Go Group), Instagram (@collegeofcuriosity), Twitter (@colofcuriosity), and we have a Discord server (invite at top of main page at builttogo.com.)
Product Review - Kohree Fridge 

Kohree makes camping products, and this fridge is mostly freezer. And it's big. And cheap. 

A Place to Visit: Old Sow

It's a natural whirlpool. You can visit! And you might survive. 
Nice article from Smithsonian.

Resource Recommendation: Speedometer Pro

Why do you need another speedometer? You don't, but you might like all the other stuff this app can do. 
Similar program for Android: https://play.google.com/store/apps/details?id=pl.mobiem.android.speedometer2&hl=en_US&gl=US
Some links are affiliate links. If you purchase anything from these links, the show will receive a small fee. This will not impact your price in any way. 
Comments (1)
To leave or reply to comments, please download free Podbean or