Wednesday Sep 22, 2021
093 Is VANLIFE Safe? ATEM Charger, Loneliness, GREAT 12v Video, Chicago Magic Lounge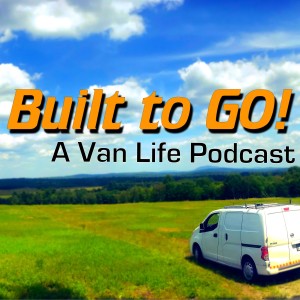 If you are in need of Domestic Violence assistance, help is available here: https://www.thehotline.org/

With the recent news coverage, some folks have come to think of #vanlife as dangerous. Is it really? We explore. We also find a FANTASTIC video about 12v wiring, visit a laundromat with secrets, talk about loneliness and review an all-in-one charger that might just be your ticket to power.
FIND US: We're on Facebook (Built to Go Group), Instagram (@collegeofcuriosity), Twitter (@colofcuriosity), and we have a Discord server (invite at top of main page at builttogo.com.)
Product Review - ATEM Power Charger 

An all-in-one unit that does DC to DC charging as well as MTTP solar charging. 

A Place to Visit: Chicago Magic Lounge

Enter a laundromat. Exit enchanted. 

Resource Recommendation: Scott_PDX 12v Video

EVERYONE SHOULD WATCH THIS
Some links are affiliate links. If you purchase anything from these links, the show will receive a small fee. This will not impact your price in any way.