Wednesday Oct 13, 2021
096 Winter Worries, Timberline Lodge, The Witch City, Great Shoes, Windshield Cracks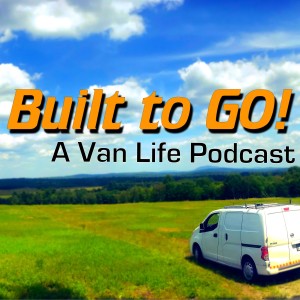 Winter is nearly here - are you ready? Here are some things you may not have thought of. We'll also visit the Timberline Lodge (Shining Hotel), try out some great shoes, visit the "Witch City" and deal with those troublesome windshield cracks. 
Timberline Lodge on Mt. Hood in Oregon
FIND US: We're on Facebook (Built to Go Group), Instagram (@collegeofcuriosity), Twitter (@colofcuriosity), and we have a Discord server (invite at top of main page at builttogo.com.)
Product Review - Duluth Trading Company Wild Boar Mocs 

This basic style of shoe is great for vanlife! 

A Place to Visit: Timberline Lodge

Stay in a bit of hand-crafted history and heck, you can even ski if you'd like!
Some links are affiliate links. If you purchase anything from these links, the show will receive a small fee. This will not impact your price in any way.