Wednesday Oct 20, 2021
097 ENOUGH, Sacagawea's Anatomy, Van Scam, That IS a Knife, Morton Arboretum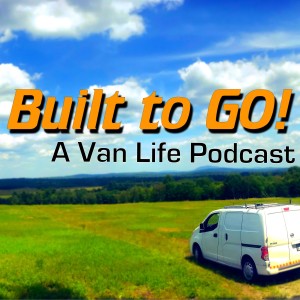 How do you know when you have enough? Your van can get you there. We also review a versatile knife, revisit the ATEM Power charger, expose a van scam, closely examine Sacagawea, visit some amazing trees, and recommend some content. 
Timberline Lodge on Mt. Hood in Oregon
FIND US: We're on Facebook (Built to Go Group), Instagram (@collegeofcuriosity), Twitter (@colofcuriosity), and we have a Discord server (invite at top of main page at builttogo.com.)
Product Review - Victoronix Table Knife This basic style of shoe is great for vanlife! 

It's the one knife to rule them all. 

A Place to Visit: Morton Arboretum

It's like a zoo, for trees. Don't feed them!

Resource Recommendation
Some links are affiliate links. If you purchase anything from these links, the show will receive a small fee. This will not impact your price in any way. 
Comments (2)
To leave or reply to comments, please download free Podbean or

Renogy DC to DC charge solar mppt controller is what I have